Sept. 28 , 2023 – The esteemed STFC DiRAC Facility and HPC-AI Advisory Council invite you to gather for the fifth annual UK Conference on 18 & 19 October, from 09:00 – 18:00 BST (UTC +1). Join fellow experts for a delightful two-day, in-person exchange of in-depth insights in HPC and AI.
As the field of simulation and AI continues to evolve, it is imperative to address crucial challenges concerning responsible practices, sustainability, and collaborative efforts. This conference aims to explore these topics, focusing on daily themes centered around "Hardware innovations for responsible simulation and AI" and "Sustainable and responsible computing." By bringing together researchers, practitioners, and industry experts, we aim to foster knowledge exchange, encourage interdisciplinary collaboration, and promote ethical advancements in the domain of simulation and AI.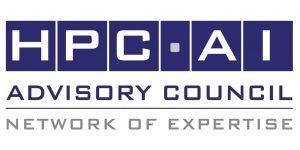 Through panel discussions, keynote presentations, and interactive workshops, this conference seeks to cultivate a rich dialogue among participants from academia, industry, and policymaking bodies. We anticipate the event will not only deepen our understanding of responsible AI but also foster the development of sustainable practices and encourage responsible technological advancements.Have an interesting topic or research you wish to share and present? We want to hear from you! Speaker submissions are now open. Submit today!
Mark your calendar and connect with us!
Join us at this conference to engage with leading experts, share insights, and contribute to the discourse surrounding hardware innovations, sustainability, and collaborative strategies in the realm of simulation and AI. Together, we can pave the way for a responsible and impactful future.
Held at College Court Conference Centre, the UK Conference requires registration, is free of charge and open to all interested.
---
Source: HPC-AI Advisory Council